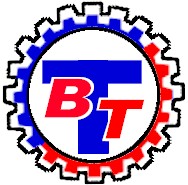 Looking for Quality Remanufactured Transmissions, Transfer Cases, Torque Converters, or Hard Parts, Then you have come to the right place.... Are stock is one of the largest in South Florida, from the parts that you need, to the motor that your truck uses.
Diagnostics For your Transmission Available!
Diagnostics - - Repairs -
Heavy, Medium, Light duty Trucks
Bttrans.info Recommends:
HYDRAULIC PLUS CORP.
Hoses - Repair - Service
325 W. 29 st. - Hialeah, FL - 33012
Phone: 305- 805- 1969 \ Cell: 786- 402- 1089
Tonys Transmission Service
Family owned Since 1967- Free Estimates - Road Tests
ALL WORK GUARANTEED - TOWING SERVICE
2350 NW 36 ST. MIAMI FL. 33142 - 305-633-9730
Professional Fleet Maintenance
Andrew Fleishman - Manager
Your Complete fleet maintenance and repair
Sales Maintenance and Parts
Rebuild AC Conditioning & Refrigeration
Ph: 305-827-1428